Make Medica l Tests More Accurate|Guangzhou Labsim in Medica
18-11-2022
MEDICA, as the largest and most influential international exhibition for medical equipment, was held in Dusseldorf, Germany from 14th to 17th November, 2022.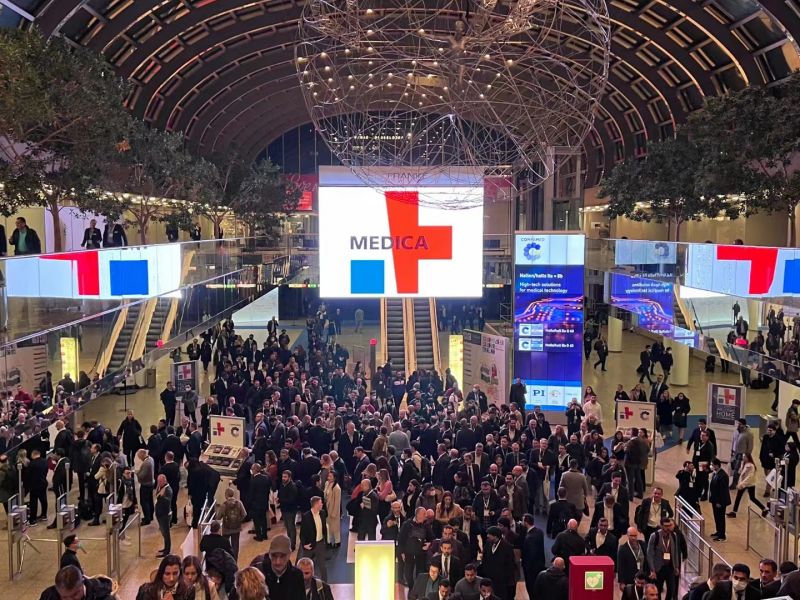 MEDICA in Dusseldorf, Germany is a world-renowned comprehensive medical exhibition, recognized as the world's largest hospital and medical equipment exhibition, ranking the first place with its irreplaceable scale and influence. China's enterprises attended this exhibition with various innovative products, showing their cutting-edge technology and strength to the world.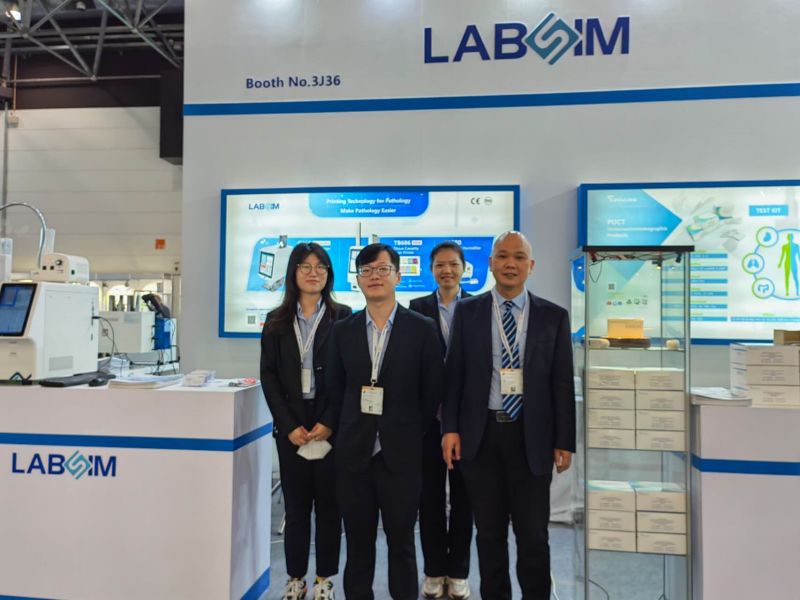 As the professional manufacturer for immunochromatographic analyzer and test kit in China, Labsim focuses much on quality and service with mission of "make medical tests more accurate", product strategy of "guard health with science and technology" and management idea of "create value for customers". We are always specializing in products research and development, which make us attract attention from international and domestic markets over the years.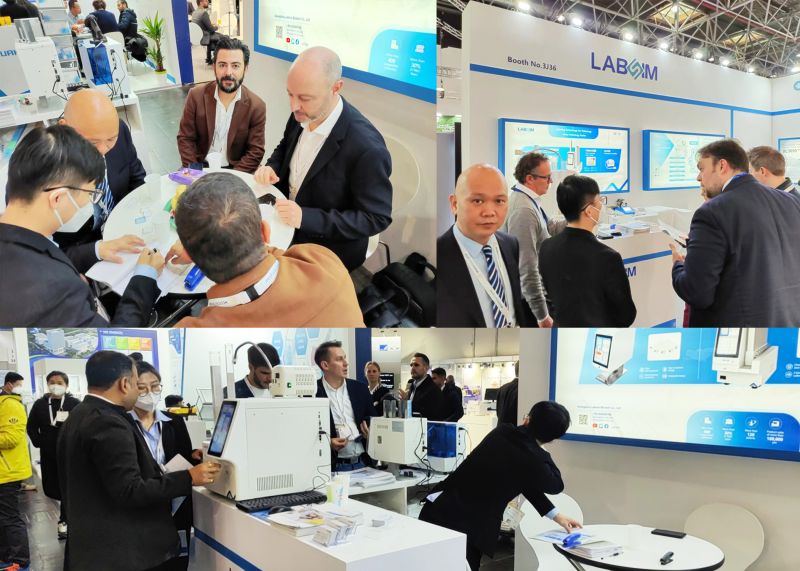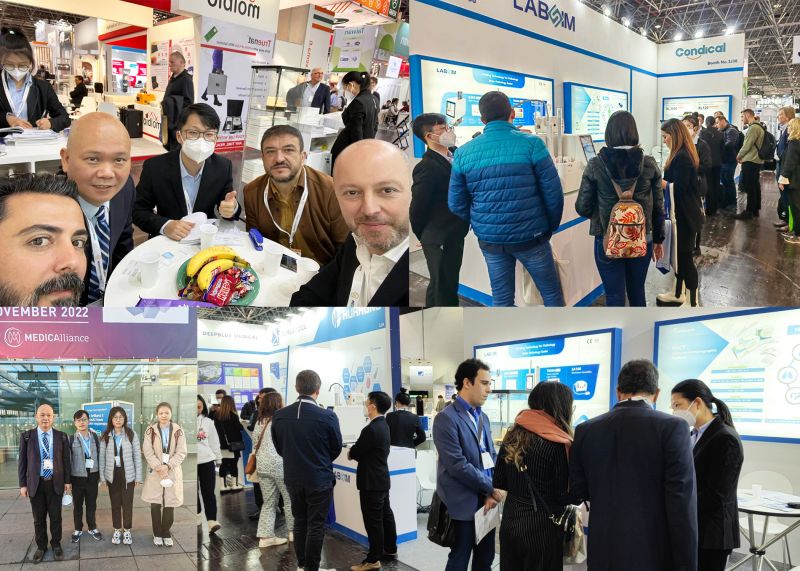 We showed various products including Test Kit, Fluorescent Immunoassay Analyzers, Colloidal Gold Immunochromatographic Analyzers, Tissue Cassette Printer, Slide Printer and Microtome Humidifier and so on. Among them, Fluorescent Immunoanalyzer AFS-1000, Tissue Cassette UV Printer TB586UV, Tissue Cassette Laser Printer TB686, Slide UV Printer G363UV attracted many inquiries from customers.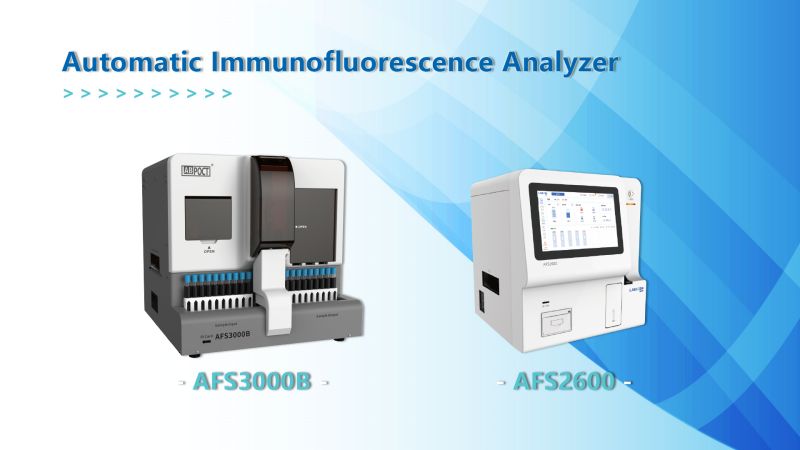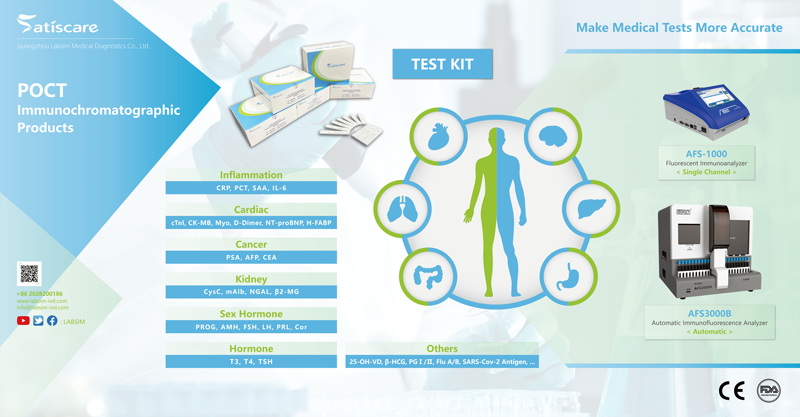 The test kits for Infection, Sex Hormone, Hormone, Cardiac, Cancer, Diabetes, Kidney and others independently developed by Satiscare, one brand of Labsim, have been strongly recognized by the international market. Satiscare's test kits are in high accuracy, good stability and strong anti-interference ability, which can provide comprehensive medical testing solutions for the international market.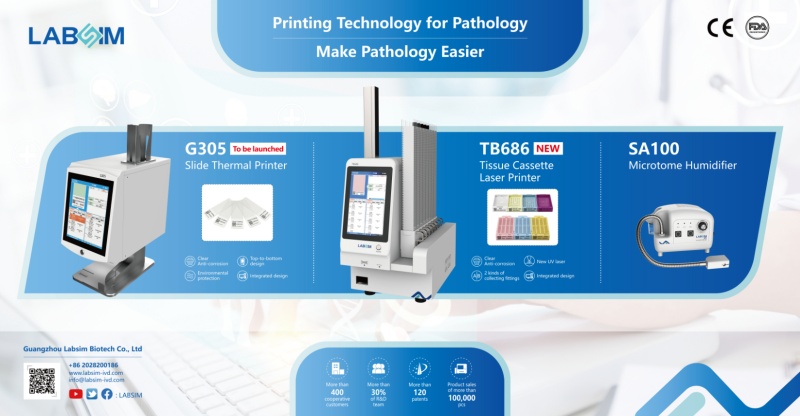 Labsim is always focusing on the development trend of medical equipment and medical technology all over the world.
With the competition and challenges of more brands and the rapidly changing market demand for medical testing, to provide domestic and international partners with various high-quality products with more complete functions and more stable performance is the motivity for Labsim to constantly surpass themselves.